Charter season 2020
During the months Sep till Oct 2020, the yacht Sylvia will set sail to the Portuguese Coast and discovery the French coast along the way. Charters can be booked on a weekly basis. Sylvia has 3 cabins (Master aft, Forward double, Bunk cabin), each suitable for 2 persons. With one cabin for the skipper, there are 2 cabins available for you. The maximum allowable guests on board are 4 persons. In case of small children, please contact us for exceptions.
Bookings can be made per week or per 2 weeks from any marked port, to any marked port. We are flexible and try to accommodate your preference or suggest some alternatives based on weather conditions.
If you're unsure on which sailing area to choose, contact us and we can give some advise depending on the length of the charter. All routes listed below are just suggestions. Depending on the weather or preferences, every week is 'custom made' !
Below you find some footage of the previous Season in the Norway / Sweden area:
1. Coastal cruising France - Portugal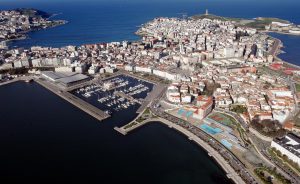 As of May 2020 Sylvia will be available for charters along the French Atlantic and Portugese coast. Depending the on the interest of the guests, sailing will be limited to coastal cruising or we can also provide passage making with night-time sailing. In the latter, skipper and crew will take turn in watches, so some experience is required. In the former, this is not required.
If you're looking to get to know a Discovery 55, we can tailer make a program where you'll earn the inside and outside of such a complex blue water cruiser. Sylvia is well equipped and all systems are fully operational. Electronics have been upgraded to the latest Raymarine equipment (Axiom Pro, Chirp Radar, ...).
The sailing area is depending on the location of the yacht, but covers an area from Nieuwport to La Coruna and on request even further. Highlights are surely the Channel Islands, Saint-Valéry en Caux, Cherbourgh, La Coruna ...
2. Atlantic Crossing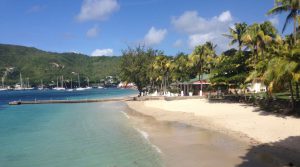 In 2020 Sylvia will make the crossing to the Caribbean. For the yacht it will be sort of coming home as she was in the BVI's already for 4 years with the previous owners.
At the moment (end 2019) details and pricing are not available as we're still planning the trip. Depending on the charter guests, it could be we take another couple along with our family of 4.
If you have interest, please let us know already.
Pricing 2020
Coastal cruising

On request€

per week / excl VAT, full private boat charter, max 4 guests,

per person / excl VAT for the full Atlantic crossing from Las Palmas to Saint Lucia
Availability
Terms
Availability can be checked by sending us an email at info@sailing-sylvia.com. Limited slots are available. Skipper language is English. Bookings are confirmed after a deposit of 50%.
More information available when contacting us: info@sailing-sylvia.com
Included
Excluded
Newsletter signup