Charter season 2019
During June and July 2019, the yacht Sylvia will set sail to the Portuguese Coast. It is possible to book the whole yacht for charter. Sylvia has 3 cabins (Master aft, Forward double, Bunk cabin), each suitable for 2 persons. With one cabin for the skipper, there are 2 cabins available for you. The maximum allowable guests on board are 4 persons. In case of small children, please contact us for exceptions.
Bookings can be made per week or per 2 weeks from any marked port, to any marked port. We are flexible and try to accommodate your preference or suggest some alternatives based on weather conditions.
If you're unsure on which sailing area to choose, contact us and we can give some advise depending on the length of the charter. All routes listed below are just suggestions. Depending on the weather or preferences, every week is 'custom made' !
Below you find some footage of the 2018 Season in the Norway / Sweden area:
1. Passage making Belgium-La Coruna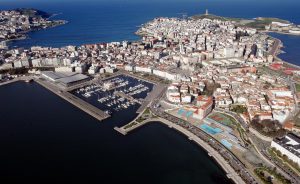 In the second half of June, Sylvia will depart for a 2 week crossing from Belgium (Nieuwpoort) to Spain (La Coruna).
During this passage al lot of mileages will be made. In order to guarantee max comfort, the guest crew will be limited to 2 persons, so each will have a private cabin.
As skipper and crew will take turn in watches, some experience is required.
Depending on weather, current, timing and of course and well-being of the crew, stops will be made in France and the Channel Islands.
This crossing will be an ideal occasion to get to know the yacht, her sailing performance, equipment and comfort, in all kinds of weather.
During the crossing, you'll learn to identify vessels on AIS and sail by radar. Watch for weather changes and take responsibility of Sylvia on your watch. At all times skipper Glenn will be just nearby when there is an issue or you feel unsure.
2. From A Coruna to Vigo-Porto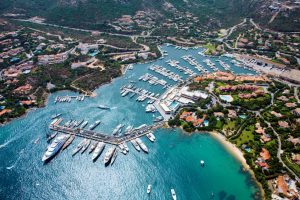 La Coruna is a beautiful historical town, easy accessible by La Coruna airport.
From here we cover approximately 150 nM to Porto (Portugal), which will allow enough time to explore this beautiful region in day trips.
At night, we can anchor in the Spanish fjords ( Ria's), which all have the most exotic names: Ria Laxe de Marosa, Ria Corme e Laxe, Ria De Muros, Ria de Arousa,… During daytime, we can visit pittoresk fishing villages such as Combarro along the coast.
The islas de Cies, are the pride of all Galicians. Declared a national park in 1980, these islands offer white sandy beaches and spectacular rocky scenary. San Martino, the southern island, is only accessible by private boat. These islands will give this charter an exotic carribean feeling.
Pricing 2019
per week / excl VAT, full private boat charter, max 4 guests,

per person / excl VAT for the full crossing 750NM (+/- 2 weeks depending on weather). Departure 12/06/2019. Maximum 2 guests, private cabine per guest. Dates will be confirmed when charter schedules are fixed.
Availability
Terms
Availability can be checked by sending us an email at info@sailing-sylvia.com. Limited slots are available. Skipper language is English. Bookings are confirmed after a deposit of 35%.
More information available when contacting us: info@sailing-sylvia.com
Included
Excluded
Newsletter signup